Yayabo Bridge, Sancti Spíritus
http://commons.wikimedia.org/wiki/File:Puente_Yayabo_Sancti_Spiritus_Cuba.jpg
Jialiang Gao
Sancti Spíritus
is a city in central Cuba. It is the provincial capital of Sancti Spíritus Province. Covering 1,151 sq km (444.4 sq mi), it has a population of 134,000 (2011 estimate).
Sancti Spíritus was founded in 1514 by Diego Velázquez de Cuéllar. Its name means "holy spirit" in Latin. Originally sited along the Tuinucú River, it was relocated eight years later to the banks of the Yayabo River, most likely for better defence against pirates. The move did not seem to work, for in 1586, the city went up in smoke when British pirates set fire to it, in the process burning all documents related to its founding.
Today Sancti Spíritus is one of the best preserved cities in the Caribbean from the sugar plantation period. It has many interesting historic sights that are slowly gaining the attention of tourists.
A shopping alley in Sancti Spiritus, Cuba
http://commons.wikimedia.org/wiki/File:2012-02-pedestrian_zone_Sancti_Spiritus_anagoria.JPG
Anagoria
The town center of Sancti Spíritus can easily be explored on foot within a few hours. There are beautiful colonial-era houses with wrought-iron balconies and streets full of character waiting to be explored. The historic center of Sancti Spíritus is today gazetted as a national monument.
Visiting Sancti Spíritus
There are buses to Sancti Spíritus from Camagüey, Havana, Santa Clara and Santiago de Cuba.
Sights & Attractions in Sancti Spíritus
Hotel Perla de Cuba
One of the most exclusive hotels at the turn of the 20th century.
Museo de Arte Colonial
Museum housed in an 18th century house belonging to a local wealthy family. It displays furniture, porcelain, paintings and crystals, among others.
Parque Serafín Sánchez
Square at the heart ofthe city. Dedicated to a local hero in the war of independence, the square is today a national monument.
Parroquial Mayor del Espíritu Santo
A late 17th century stone church, one of the oldest churches in Cuba, built to replace an earlier church of wood built in the 16th century.
Teatro Principal
Theater building erected in 1876. It underwent restoration in 1980.
Yayabo Bridge
A stone arch bridge built in 1825, today a national monument.According to legend, the cement used for the bridge was mixed with goat milk.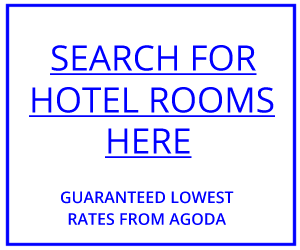 My Latest Pages & Updates
About me
Hello and welcome to my Big World Out There website, yay!

My name is Timothy Tye. I write this website to share with you everything that I know about the world. It is one of my several travel websites, which include Penang Travel Tips and Exploring Malaysia.

As a Christian, I write this website so that God's Good News can reach every corner of the world and connect with those needing it.

To know more about me, visit my personal website, www.timothytye.com. To ask me a question or if you found an error, please let me know. You can reach me here. Thank you for visiting, and have a great day!
Copyright © 2003-2016
Timothy Tye
.
All Rights Reserved.