Johannesburg skyline, South Africa
http://commons.wikimedia.org/wiki/File:Johannesburg_from_Braamfontein_12-09.jpg
austinevan
Johannesburg
is the biggest city in South Africa. It covers 1,644 sq km (635 sq mi) and has a population of 3.9 million people, within a metropolitan area of 6.3 million people. Johannesburg is located at an elevation of 1,753 m (5,751 ft). It observes the South Africa Standard Time, which is two hours ahead of Coordinated Universal Time (UTC+2). The phone area code for Johannesburg is 011.
Johannesburg is located in the northern part of South Africa. It is close to the gold and diamond mining areas of Witwatersrand, making it the center for the gold and diamond trade of the country.
Hillbrow Tower, Johannesburg
http://commons.wikimedia.org/wiki/File:South_Africa-Johannesburg-Hillbrow001.jpg
NJR ZA
Within Johannesburg today is the city of Soweto, which was between the late 1970's and the 1990's a separate city. Soweto was a disparate collection of settlements housing mostly native African workers of the gold mines. Its name Soweto means "south-west townships", in reference to its geographical location from Johannesburg.
Johannesburg experiences a subtropical highland climate. January is the warmest month in the city, with the average high temperature reaching 25.6°C (78.1°F). June and July are the coldest month, when the average low temperature may drop to 4.1°C (39.4°F), with the occasional freezing temperature at night. The city is relatively dry. The wettest months are January and November, when it receives 125 mm and 117 mm of precipitation respectively.
Johannesburg Botanical Garden
http://commons.wikimedia.org/wiki/File:South-Africa_Johannesburg_Botanical_Garden-005.jpg
NJR ZA
Johannesburg began as one of the settlements established by the gold rush of the 19th century. Mineral wealth from gold and diamond mining fueled the growth of the city, attracting settlers from around the country as well as from North America, Britain and other parts of Europe. In the 1950's onwards, the apartheid government created the township of Soweto to segregate the population. Even as it grew to become the largest city in South Africa, Johannesburg has to cope with rising crime.
Visiting Johannesburg
The OR Tambo International Airport (JNB), formerly called the Johannesburg International Airport, is the busiest airport in South Africa. It receives flights from major cities all over the world. It was renamed in 2006 in memory of Oliver Reginald Tambo, an anti-apartheid politican from the African National Congress.
Due to the perceived high crime rate in Johannesburg, foreign visitors should only take metered and fixed fare airport taxis. Taxis however are not common in the city. If you are planning to stay for a while, it may be advisable to rent a car.
Mandela Family Museum, Soweto, Johannesburg
http://commons.wikimedia.org/wiki/File:Mandela_museum_soweto.jpg
Moongateclimber
Places of Interest in Johannesburg
Carlton Centre
Constitution Hill
Ellis Park Sports Stadium
Gandhi Square
Hillbrow
James Hall Museum of Transport
Johannesburg Art Gallery
Johannesburg Central Police Station
KwaZulu Muti
Mandela Family Museum
Market Theatre Complex
SAB World of Beer
Sci-Bono Discovery Centre
South African Museum of Rock Art
South African National Museum of Military History
Standard Bank Art Gallery
The Apartheid Museum
Top of Africa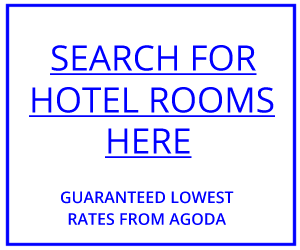 My Latest Pages & Updates
About me
Hello and welcome to my Big World Out There website, yay!

My name is Timothy Tye. I write this website to share with you everything that I know about the world. It is one of my several travel websites, which include Penang Travel Tips and Exploring Malaysia.

As a Christian, I write this website so that God's Good News can reach every corner of the world and connect with those needing it.

To know more about me, visit my personal website, www.timothytye.com. To ask me a question or if you found an error, please let me know. You can reach me here. Thank you for visiting, and have a great day!
Copyright © 2003-2016
Timothy Tye
.
All Rights Reserved.