Chelmsford, Essex, England
[an error occurred while processing this directive]
Hylands House, Chelmsford
:
http://commons.wikimedia.org/wiki/File:Hylands_house.jpg
Graham Pearce
Chelmsford
is the county town of Essex, England and main settlement in the Borough of Chelmsford. It is located in the London commuter belt about 51 km (32 mi) to the northeast of Charing Cross, London. The town presently has a population of around 160,000 people (2012 estimate). It gave its name to Chelmsford, Massachusetts, Chelmsford Ontario and Chelmsford, New Brunswick.
The history of Chelmsford can be traced to the Neolithic and late Bronze Age, based on discoveries of settlements in the area. The Romans established a fort here in AD 60, and a civilian town developed around it. The town was named Caesaromagnus, possibly an attempt to create a planned town. Archaeological excavations have revealed the existence of Roman ruins, including an octagonal temple in Chelmsford.
Chelmsford derived its name from Ceolmaer's ford. The town was listed in the Domesday Book of 1086 as Celmeresfort. It was first mentioned as Chelmsford in 1189. It received its market charter, granted to William of Sainte-Mère-Eglise, in 1199. This market is still in operation today, being held Tuesdays to Satudays.
Chelmsford industrialized particularly in the first half of the 20th century. It was home of the Marconi Wireless Telegraph Company. When the company closed down its operations in Chelmsford in the 1980s, it caused a steep decline in the town's economy. The town has cashed in on its geographic proximity to London, to develop as a distribution center serving the British capital.
Chelmsford Cathedral
:
http://commons.wikimedia.org/wiki/File:Chelmsfordcath.jpg
Petepetepete
Visiting Chelmsford
From London, take the A12 road to reach Chelmsford. This road dates back to Roman times. It originally passed right through Chelmsford but has since been diverted to be on the east side of town.
Places of Interest in Chelmsford
Chelmsford Cathedral: Originally the St Mary's Church, it was elevated to cathedral status in 1914. This is the second smallest cathedral in England after Derby Cathedral.
Chelmsford Museum: Museum recounting the local history of the town. It incorporates the Essex Regiment Museum as well as the Industrial History Museum.
Hylands House: Country house built in 1730, it was purchased and restored by the Chelmsford Borough Council, after the death of its last private owner, sparing it from dereliction.
Shire Hall: Historic civic building erected in 1791 featuring a Portland Stone façade.
Victorian Railway Viaduct: 18-arch viaduct across the River Can built in 1842.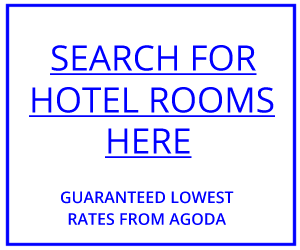 My Latest Pages & Updates
About me
Hello and welcome to my Big World Out There website, yay!

My name is Timothy Tye. I write this website to share with you everything that I know about the world. It is one of my several travel websites, which include Penang Travel Tips and Exploring Malaysia.

As a Christian, I write this website so that God's Good News can reach every corner of the world and connect with those needing it.

To know more about me, visit my personal website, www.timothytye.com. To ask me a question or if you found an error, please let me know. You can reach me here. Thank you for visiting, and have a great day!
Copyright © 2003-2016
Timothy Tye
.
All Rights Reserved.